Let us introduce ourselves.
I'm Richard (Dick) Robinson and I met my wife Nancy in Middletown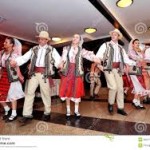 NY in1995 at a D & H Dancers fun night to introduce potential new dancers to Main Stream & Plus square dancing.  Nancy, a D & H club member, although visually impaired was a great dancer and encouraged me to start dancing and join the club which led to us becoming dance partners and eventually getting married.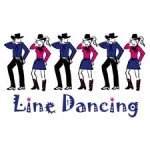 Nancy has been Clogging, Line Dancing and Square & Round dancing for many years and started teaching line dancing in 1993.
Since retiring and moving to Henderson, NV in 2010 we've been actively involved teaching and promoting Line Dancing. We are on  contract with the City of Henderson Recreation Department to teach Basic and Intermediate fee based line dance classes and run regularly scheduled free open line dance sessions at the Heritage Park Senior Facility.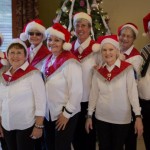 We organized and manage the Stepping Fancy Dancers performance team and regularly perform for various organizations and special events throughout the area.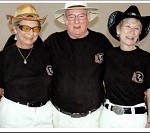 Working with Faye Tipton we assisted in initiating and organizing the Tropicana Palms – Bootleggers  performance team.