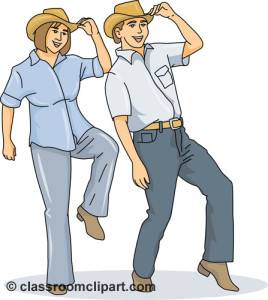 We hope you enjoy your time with us and visit us regularly.  We encourage new dancers to start by exploring the ARTICLES section where you'll find a number of documents describing line dance terminology, dance floor etiquette and videos on Introduction to Line Dance Steps to help you get started.
The CLASES section is where we'll post, for students in our classes the dances covered in each class session and general information regarding upcoming events.
The DANCES section is a comprehensive compilation of all the dances utilized by Nancy in her classes and open line dance sessions.  You'll find step sheets and if available teaching and dance videos.
The GALLERY offers photo and video documentation for various Stepping Fancy with Nancy events.
The LINKS section provides links to other sites we feel might be of interest and useful to our dancers and visitors.
Don't hesitate to let us know of upcoming events or new dances you'd like us to teach or feature in our open dance sessions.
Thank you for your support, Dick & Nancy Robinson